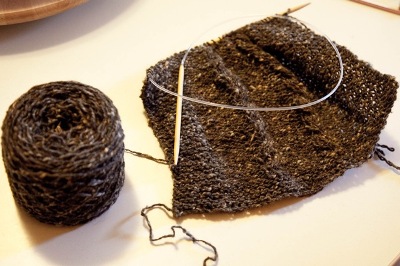 The Gettig To A Square Colcha was created by: Willa Goldthwaite Brown, Charlotte Goldthwaite, Alison Kepic, Susan Kirschenbaum, Sue Kozel, Brenda Osborn and Susan Warren.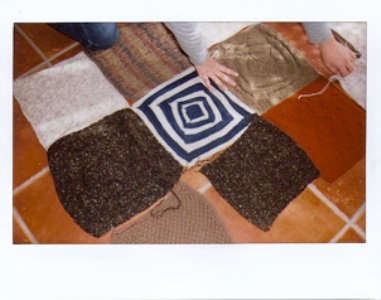 The Colcha: The title of the colcha, "Getting To A Square," is about making time to knit the square (whether on the train to work, on a plane, or at one of the meetings) as well as the process of making mistakes, correcting them, dreaming about them, and finally getting to where it actually resembles a square! The different patterns also used different methods of getting to a square; some started in the middle and had you work in the round and increase gradually, some started at a corner and had begun increase and then decrease and most were knit straight from one end to the other.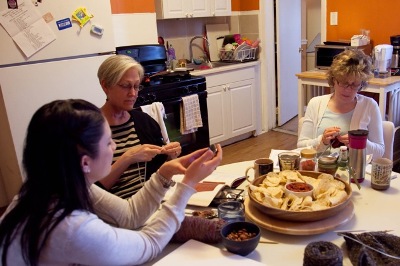 The Meetings: The group is one of family and friends, old and new. The meetings were about getting to know each other, sharing memories, and talking about knitting patterns and recipes. The whole group hasn't yet met all at the same time. They all have the own lives and busy schedules, but every week it would be a different mix.